Interview
-
The
New
Yorker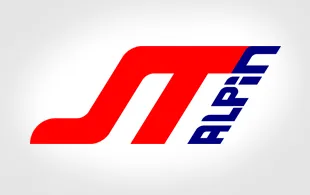 It's often said that Alpine skiing is an outdoor sport, a no-duh remark intended to account for the disruptions, delays, and inevitable instances of unfairness caused by wind, fog, warmth, snow, rain, and drought. The Hahnenkamm downhill has been cancelled eight times since the Second World War. On numerous other occasions, the course has been shortened, almost always by moving the start lower. (In those instances, victory comes with a hidden asterisk.) Owing to climate change, natural snow—winter—is less dependable than it used to be, especially in this part of the Alps and at this relatively low altitude. (Even so, the president of the International Ski Federation, the sport's governing body, known as fis, has denied the existence of climate change.) But the advent, decades ago, of snowmaking and then of other snow-preparation techniques has made the course, and the entire World Cup tour, more reliable, more uniform. Advances in safety precautions have also tamed the trajectories and the consequences of the skiers' wipeouts, even as better equipment and fitness have enabled the athletes to reach higher speeds.
That evening, at the K.S.C., I met one of the most significant instruments of this transformation, Christian Steinbach—"the magic ice man!," as McBride called out upon seeing him. Steinbach, a native of Kitzbühel, is the inventor of the system, now all but universally implemented in competition, of injecting water into the snow. Previous means of firming up a racing surface, so that it won't rut up and fall apart, entailed spraying it with a fire hose or having large groups of people stomp on it—the Austrian Army still deploys to Kitzbühel for this purpose.
The Steinbach "injektion system" consists of six connecting yellow tubes, each five metres long and perforated with nozzles at intervals of ten centimetres. A crew arrays the tubes on the snow in a zigzag pattern and runs water through them. The nozzles can shoot water thirty centimetres deep. Evaporation cools the snow; capillary action distributes the water. The goal is a durable surface—"Not icy, but hard," Steinbach said. This system was essential to course prep at the Olympics in Pyeongchang, Sochi, Vancouver, and Nagano, whose mild temperatures were not naturally conducive to a firm racing surface.
Steinbach, who is seventy-two, has white-and-sandy hair that falls boyishly over his eyes. He holds two engineering degrees, more than four hundred patents, and a world championship for high-altitude hang gliding (nearly thirty thousand feet above sea level, in an oxygen suit). Steinbach's son Christoph is famous in Austria as a boogie-woogie piano player, and his son-in-law is the race director for the women's World Cup. Steinbach coached the Lebanese ski team at the Olympics in Lake Placid, in 1980. He grew up racing and was a forerunner—the skiing version of a pace car—on the Hahnenkamm six times, starting in 1967. "We don't have any nets in those days," he said. Well into the nineties, it was not uncommon for racers to wing over the rudimentary fencing and into the spectators, or the rocks and trees.
Steinbach took me by his workshop, in a shopping center on the way to St. Johann. He poured out cups of apple juice and gave a tour of his inventions. There were testimonials on the walls. One was a framed cover story from Seilbahn und Bus Fachmagazin, "Der Schnee Flüsterer"—"The Snow Whisperer." "Water has a brain," he said. "No one knows this." Steinbach claims to have no competitors, though he reckons that the Chinese will eventually displace him. "I prepare courses all over the world, but not in Kitzbühel—they think they know better than me," he said, with a mischievous smile. "They work with my injector here, but they sometimes don't know how to hold it." Steinbach went on, "The course chief now, Herbert Hauser, is my protégé. I took him to Nagano in 1998."
For fifteen years, Steinbach was one of eight course chiefs on the Streif, in charge of the Seidlalm section, and was responsible for adding a blind jump there, in 1994. "You don't see the next gate," he said, and explained that, to find the proper line, you aim for the hospital, down in town. That year, Franz Heinzer, a three-time winner, misjudged the line and landed in the fencing—and, ultimately, the hospital. It ended his career. "Here he made his last jump," Steinbach said. "He lost the skin on his face." (When I asked Axel Naglich, a former race director, who grew up a hundred yards from the finish, about Steinbach, he said, "We fired him, because he is an asshole.") There has always been grumbling, mostly unsubstantiated, that the race officials make the course more dangerous than it needs to be, out of some combination of sick pride and hunger for TV ratings.
"The problem here in Kitzbühel is they make almost ice," Steinbach said. "I want high density, but not ice." This year, one frozen bump on the course was deemed menacing enough that workers had to attack it with a chainsaw. The higher-density snow makes for a more durable surface, but over time it's hard on backs and knees. When I mentioned that evening to the American downhillers that I'd just hung out with the injection man, one of them said, "Fuck that guy."